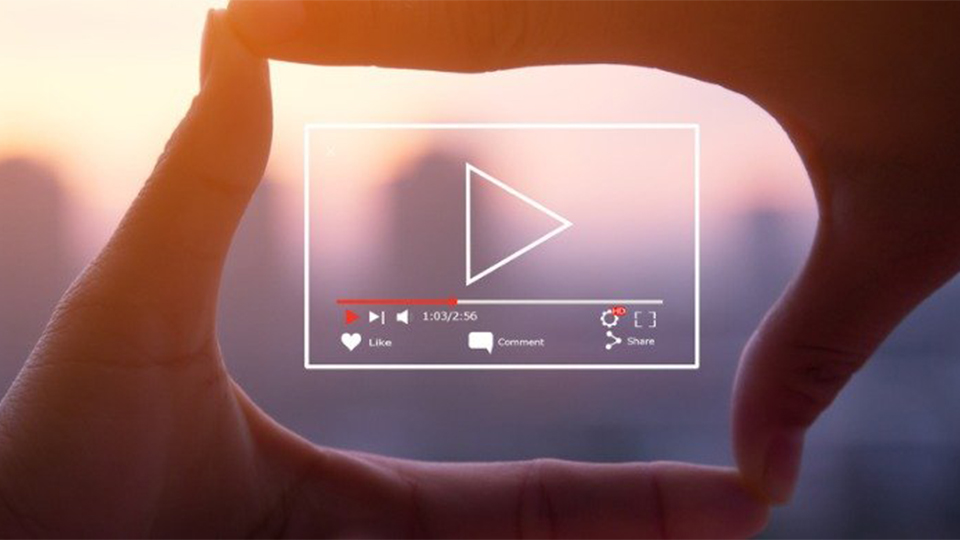 I recently watched a webinar by a respected marketeer who insists things won't change in the world of marketing after the COVID pandemic. He made some compelling arguments about how we're wired to operate in a particular way, but even so, I'm certain things will change, especially with video.
We've been working with clients all over the world for nearly 20 years. Sending a crew has always been the preferred option because the quality is better in every way when compared to user-generated content (UGC), both technically and creatively. A professional crew will produce better looking content, but most importantly, a good director will immerse themselves in the organisation's products, services and culture to guide the narrative. Telling a good story is how we reach that hard-wired part of our audiences' brains, the bit that triggers the chemical production and results in an emotional reaction…something we remember. It's that connection with the audience that makes the difference between a good film and a great film.
Historically UGC has been hard work. Film making in the hands of non-professionals tends to generate technical challenges, and despite detailed briefing documents and idiot-proof instructions, the reality is that many of those involved just don't stick to the rules! The award-winning crews we work with have been producing content for many years, and they know what works and what doesn't. As they capture footage, they are always referencing the brief, and they have the experience and vision to imagine how everything will fit together with all of the other content that's going into the project – sometimes gathered from all over the world. Even the most enthusiastic employee with a camera phone won't have this experience, and they won't have the same understanding of how an edit works or why they've been briefed in a particular way. Sometimes that means they ignore the brief altogether, so often the content we receive for a UGC project is difficult to use.
Having said all that… necessity is the mother of invention, and the safety requirements of the pandemic have forced our hand towards UGC and other alternatives to a full film crew. At Big Button we've used UGC extensively over the years, but current circumstances meant looking for new techniques to quickly boost the quality of the UGC we received, and a way to communicate new and unconventional approaches to our clients.
88% of marketers aren't happy with their UGC content*, but we're working hard to reduce that number! The new breed of content we're producing is a hybrid of UGC, combined with our editing and motion graphics expertise - and sometimes with online training and consultancy that allows clients to learn key skills quickly. It's been so well received that I predict it will forever change B2B video marketing. Of course, the traditional approach will remain the preferred option for many, but the resistance to UGC is likely to diminish while social distancing is in place.
The series of webinars we are running with Communicate have come about through popular demand. The need to communicate is stronger than ever, and the demand for content from our audiences is equally high; in a nutshell, now is the perfect time for video.
During the webinars, we discuss the perceived advantages to UGC. Those haven't changed, with authenticity and lower cost being the two most popular. The biggest limitations, according to one of our recent polls, are resource and creative/narrative quality. This flags two big issues with UGC; the first around the time needed to properly manage and edit the material, and the second emphasising the problems with inexperienced 'producers' filming themselves without guidance.
Remember, once people have captured content on their smartphone, it needs to be edited. It may be many hours of footage that needs reducing to a few minutes, or even seconds, and to do that properly takes time, skill and creativity. It mustn't be underestimated.
On the second point; asking your workforce or customers to film things themselves reduces control of an entire part of the creative process. It means the project management and edit processes become even more important to ensure consistency across all of the content acquired.
Of course, nowadays it's possible to cut together some UGC and create something that looks competent. But the effectiveness of video content depends on a number of important things - nuances in the way video is conceived, written, filmed and edited can make the difference between merely 'competent' and truly effective.
What we are learning during lockdown is that making great video is still possible even with the restrictions in place – and the knowledge we're acquiring about the benefits and limitations of UGC, and the correct ways to harness its power, is likely to stand us all in good stead beyond the pandemic.
To join like-minded marketers in staying up to date with the latest techniques and approaches in B2B video, sign up to our webinar series in association with Communicate.
*Big Button poll, April 2020
Simon Crofts
Client Services Director
This blog post was first published at www.communicatemagazine.com