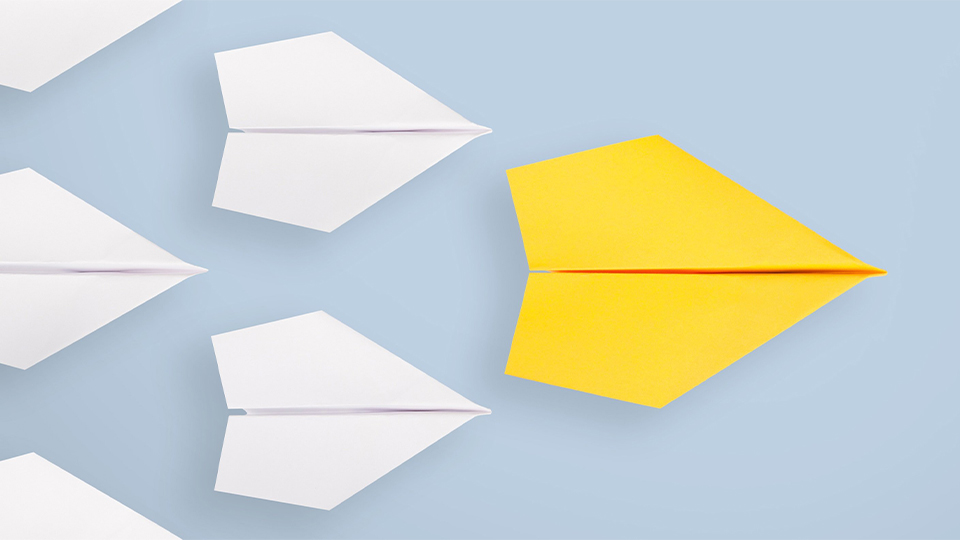 Recently, I was speaking to a marketing manager who explained how she had amazing ideas for video content, but was struggling to persuade the right people in her organisation to make it happen. They were already using video, but it was considered a "nice to have" and was restricted to being played in the background at events. Other content — namely brochures — was still the preference.
Although many organisations have moved away from the 'print-first, web-later' mentality in this example, I know her experience is not unique. Many people I speak to in similar roles have a similar challenge, whether it's developing a video strategy or getting buy-in to a new campaign, style, or idea.
With this in mind, here are five tips to help convince people of the value of your video project.
1. Define what success will look like
This will depend on the sector in which you operate. It involves thinking more commercially and strategically than creatively, but it's also the most important part of persuading senior management of the value of video.
Focusing on the results you expect to achieve and how these will benefit the campaign, rather than the creative concept itself, is one of the best ways of getting buy-in.
There are plenty of resources online to help build a powerful and compelling case for strategic video. We have a series of Ebooks for strategic video in financial services, engineering and rail, and IT and technology, but there are also useful articles at Content Marketing Institute and Tubular Insights.
2. Use data
It's hard to argue with the facts, and data is one of the most powerful tools at your disposal. Think broadly in the first instance, looking at the whole industry and your competitors, then narrow it down to any data you may have from your own marketing and communication campaigns. Again, Tubular Insights is a helpful resource, and Think with Google is a useful benchmarking tool, although the quality of results in the latter varies from industry to industry.
3. Get them involved from the start
People appreciate it when their ideas are used, or their contributions are taken seriously — no matter how senior they are. Perhaps run a session where everyone has a chance to come up with ideas, or if you're developing a plan from scratch, ask them for their opinion (and listen to them). Give them as much notice of the project as possible. If they've played a part in shaping the concept or brief, they're far less likely to make your life awkward later on.
4. Take a genuine interest in other people
Another communications manager told me how he used his natural curiosity to get people onboard. He worked closely with engineers, and whenever he needed their support on a project, he would start the communication early to make sure he spent a decent amount of time talking to them and getting a deeper understanding of their area. Having done this, he found that they were much more receptive to his ideas and more likely to agree to his requests. The lesson here is to reciprocate by listening to people and what they have to say, and you'll then improve your chances of buy-in.
5. Keep them in the loop
A key part of good stakeholder management is keeping them updated throughout the project. Constant communication and regular briefings will show them the great work that is being done, and shows you respect their opinion and input. It also builds trust and rapport and helps ease any uncertainty about the video project.


There are lots of different ways of getting the right people to buy in to a new video project — many more ingenious and inventive than these tips — but these should be a good place to start. The key principle is reciprocation. Getting people to help or persuading them to get involved means compromise, and taking the time to build relationships in which everyone benefits. Be persistent, and you'll finally get to turn your ideas into successful video content.
Sam Lewis
Production Director