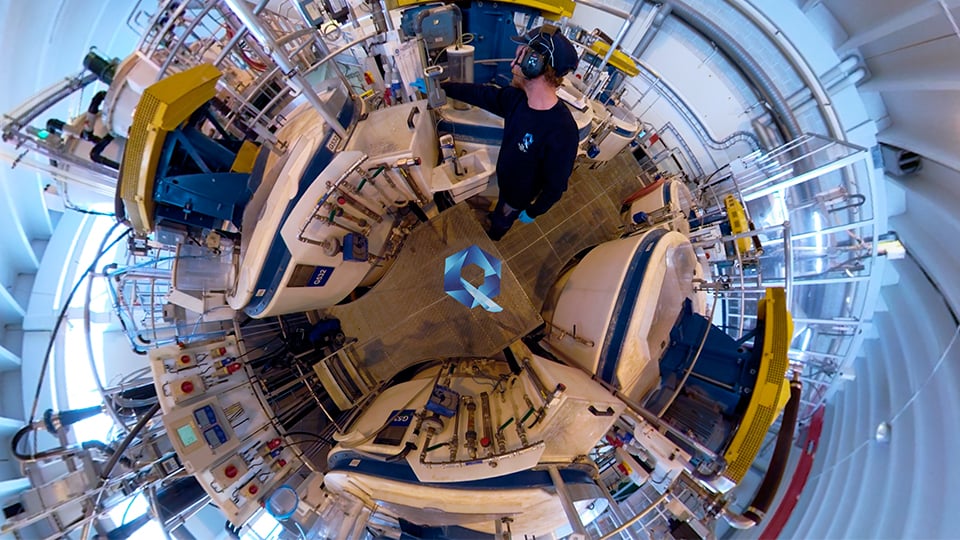 Big Button has completed a 360 video project for The Quartz Corp, a joint venture between Imerys Minerals Ltd and Norsk Mineral AS.
The video focuses on a 'behind the scenes' tour of the company's state of the art quartz mining facility in Drag, Norway, and was commissioned in order to reach out to a global target audience – particularly the growing Chinese market. It will primarily be used at exhibitions and events, where it will feature in immersive 360 projection environments rather than on headsets.
Hannah Sluman, Marketing and Communications Manager for Quartz Corps said: "We felt that 360 video was the best way to highlight our impressive facilities without the need for clients to travel to Norway. We've previously worked on several successful projects with Big Button, and once again they've delivered for us."
Chris Hodgson, Head of Post Production for Big Button: "This has been our most challenging 360 project so far, particularly as we needed to incorporate quite a lot of motion graphics into the presentation and ensure an engaging user experience. We also shot some stunning drone footage, and including that has really given a great sense of the site's scale."
The 360 video is currently being rolled out globally, and a further project for Quartz's facility in North Carolina, USA is being planned.