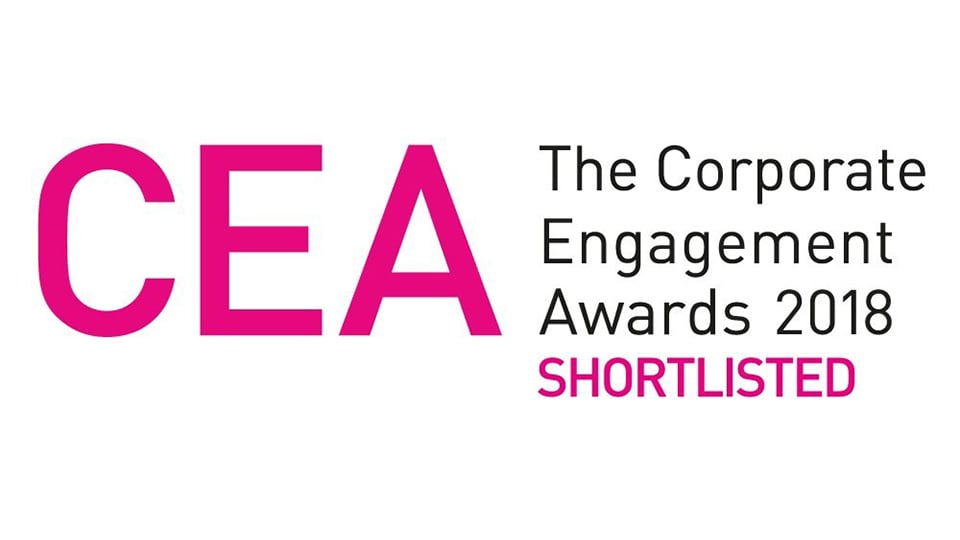 Big Button has been shortlisted in the prestigious 2018 Corporate Engagement Awards for its work with Samaritans and the Rail Safety and Standards Board (RSSB).
The company has been nominated in four categories, including best stakeholder communications with RSSB, and best internal communications programme, best management of a programme and best charity programme with Samaritans.
The awards celebrate innovative and successful partnerships that engage audiences and make a difference in their communities. Previous winners include Boeing, Marks and Spencer, Cancer Research UK and the IKEA Foundation. Now in its eighth year, there were a record number of entries showing the highest calibre yet.
Mark Burgess, Big Button Founder, said: "We're delighted to be nominated for these awards. The team and our clients have worked tirelessly to produce programmes that have had a positive impact on audiences. The competition is tough, but to get this far and have the value of these projects acknowledged by the judges is very gratifying."
Simon Crofts, Client Services Director: "We invest a lot of time in getting to know our clients and their goals. Having that mutual trust and deep understanding of one another is key to achieving a project's vision, and these nominations are testament to the close, productive relationships we enjoy with Samaritans and RSSB.
"All of the outcomes of these projects point to audiences engaging with complex subjects and provoking the right responses that, in some instances, will ultimately save lives."
The ceremony will take place on June 26th at the glamorous Grand Connaught Rooms in Covent Gardens. For the full shortlist, click here.