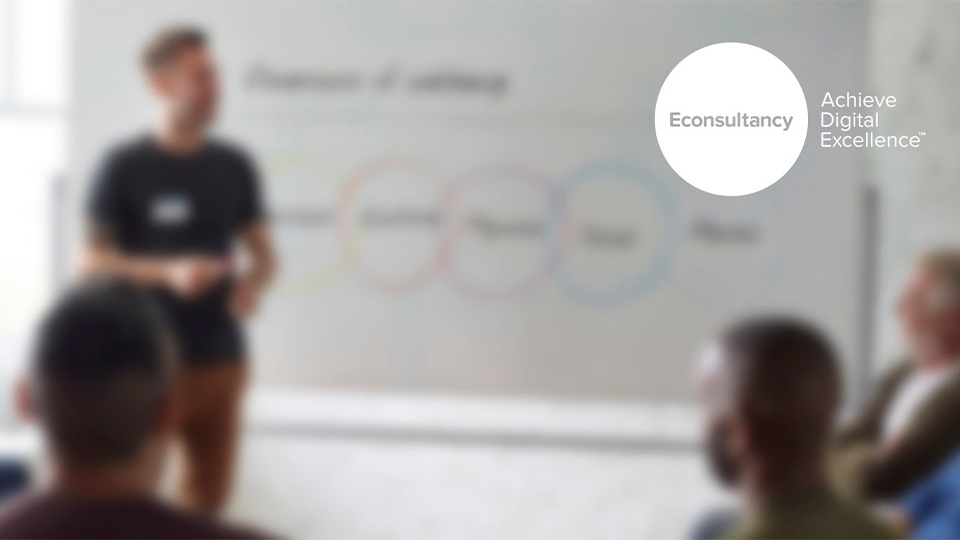 Big Button is again working with Econsultancy to provide video marketing strategy training to market-leading brands and organisations.
Simon Crofts, Client Services Director at Big Button, is responsible for delivering the one-day course, which covers topics including:
Creating a business case for video marketing
Researching your audience
Writing agency briefs
How to distribute content
Measuring the results
The course is targeted at marketers and communications professionals who are either currently using video, or planning to use it in the future. The sessions are usually attended by marketing managers, social media executives and digital content producers. Econsultancy has a reputation for helping digital professionals achieve success online by providing the latest reports, insightful research and excellent training resources.
The course is proving popular; it regularly sells out and has been attracting great feedback. One attendee said they had "learnt a huge amount" from a "great trainer", while another remarked that while they had expected to feel overwhelmed by information, instead "the content of the course not only tied in" with their role, "everything was clearly explained, interesting, and fun."
Simon Crofts: "It's important to take a step back and think about why you're making video content and what it needs to achieve. Strategy is crucial, but it can be hard to know where to start. That's what this course is all about: empowering people to make the most of their video content and deliver impressive results."