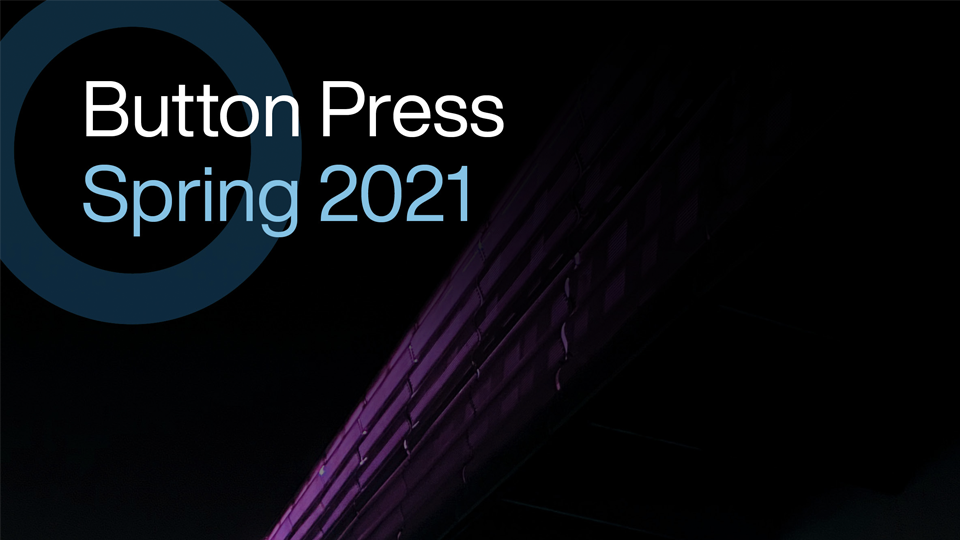 Big Button are launching a quarterly content round-up for the video marketing community. Button Press will be presented in Ebook format, and include highlights and links to useful information. The launch issue (Spring 2021) features insights from senior marketing professionals at Marqeta and SEGRO, reports on Big Button's webinar series with polling data from attendees, and blog posts covering emerging video trends and safe filming during lockdown.
Big Button co-founder Mark Burgess said: "We are producing so much well-received content for video marketers these days. Our webinar series is growing in popularity, and our new On The Button podcast is already planned up to Episode 6, with some fantastic guest interviewees lined up, real experts in the video marketing space from leading brands. We thought Button Press would be a useful way to curate the best of this content, enabling people to engage with it in a single publication."
Future issues will be expanded to include a wider range of marketing voices from across industry, as well as case studies and best-practice tips.
To download the Spring 2021 issue of Button Press, click HERE
You can also subscribe to the On The Button podcast on Spotify, Apple and Google