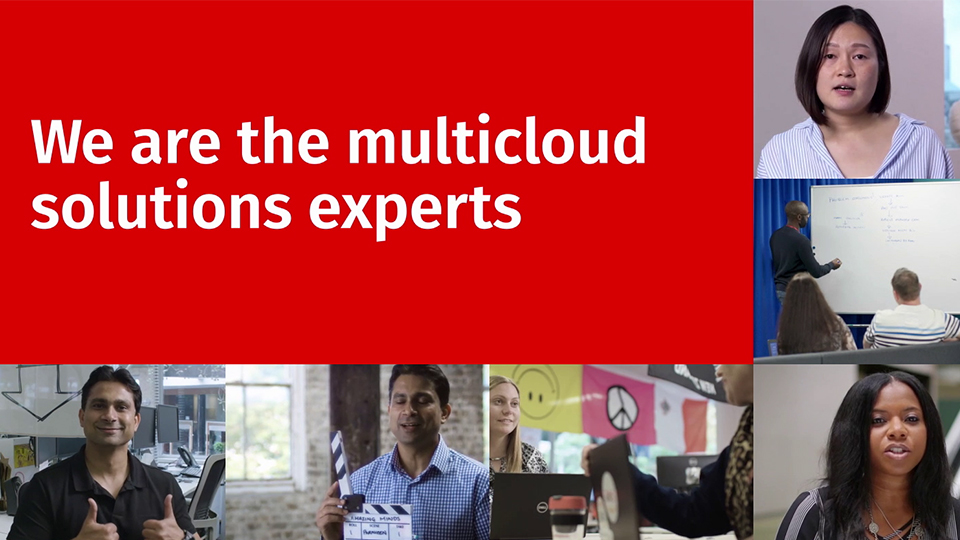 Big Button has produced dynamic video content for the launch of Rackspace Technology's new complete multi-cloud offering (along with a refreshed mission and name). The films played an integral part in the campaign to announce the exciting next phase of Rackspace's business transformation.
The brief was to produce exciting and inspiring video content that promoted Rackspace Technology as expert problem solvers. The series included a high-impact brand film, a customer montage featuring clients from each region, and three 'Racker stories' about individual team members solving a particular problem for a customer.
There was a tight deadline to deliver everything, with less than two weeks to conceive, film, edit, design, animate and deliver all of the content ready for the global launch.
Danielle Kieschnick, Senior Director, Marketing at Rackspace Technology said, "Big Button really stepped up during our recent re-brand. Time was tight but they worked brilliantly with our global team at all hours to get the job done. They brought an exceptional level of creativity, guidance and attention to detail, and the team were blown away by the results."
Sam Lewis, Production Director, commented "It was a tremendous team effort. We collaborated with stakeholders across oceans and time zones in Texas, London and Hong Kong. We've worked with Rackspace Technology for over 10-years now, and it was a real testament to the relationship that they could rely on us to produce high-quality key content for such a significant milestone in their history."
The brand film can be viewed below: