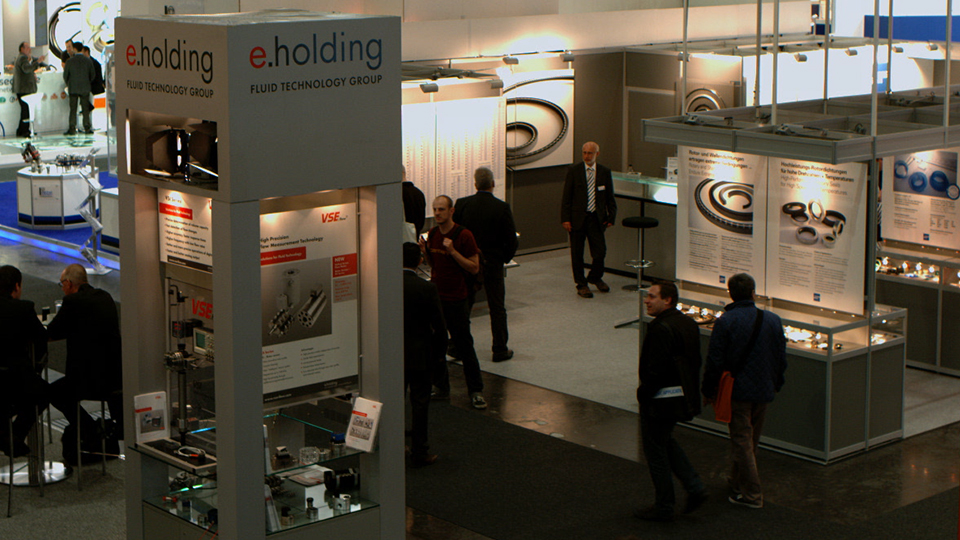 IMI Precision Engineering has once again selected Big Button to provide video content for its activity around the 2017 Hannover Messe, the world's leading trade fair for industrial technology.
The global engineering group, who exhibit regularly at the prestigious event, have retained Big Button as their video content and strategy partner since 2012. For this year's Messe, Big Button will provide 'big screen' content for IMI Precision Engineering's space at the event, as well as additional product-launch videos for use around the various product displays. And for the first time, IMI Precision Engineering are embracing 360 video, making the sights and sounds of the Messe available to those who can't attend.
Jacqui McKinnon, Marketing Manager for IMI Precision Engineering said: "We've worked with Big Button for many years as they are creative, extremely easy to work with, and always deliver the results that we need. IMI Precision Engineering is renowned for innovation, and so for our video content we love to work with an innovative partner; we're really excited to take our first steps into 360 video this year, bringing the Messe experience to life in a really exciting and immersive way".
Big Button work all year round on video content and strategy for IMI Precision Engineering, including 3D product animations, customer stories and internal communications projects. According to Creative Director, Simon Crofts, it is this ongoing retainer relationship that is the key to the success of the partnership:

"We work with all sorts of enterprises on single projects, but our most successful work tends to be with our retainer clients. The knowledge that we gain through regular and proactive contact with the IMI Precision Engineering team and brand allows us to quickly develop creative solutions that are appropriate and effective, as we already have a deep understanding of what works and what doesn't. We're really excited to be returning to the Messe, and looking forward to guiding them through their first steps into 360 video".
Jacqui McKinnon: "We get excellent value from our work with Big Button. The work they do is really effective for us, but they also offer great advice on re-versioning our growing video archive, so we achieve much more for the same level of investment".
The Hannover Messe runs from 24-28 April 2017; IMI Precision Engineering can be found at Hall 23, Stand C39.