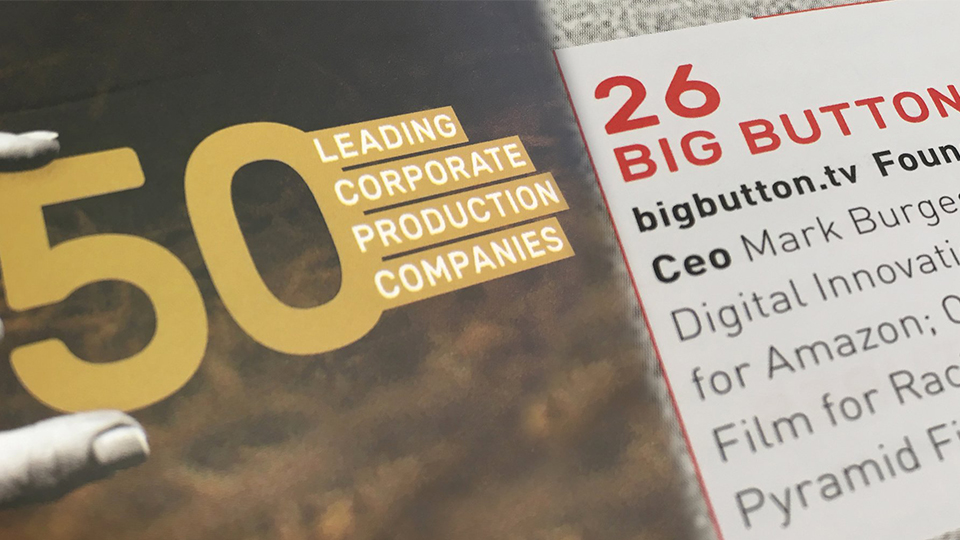 For the 11th year in succession, Big Button has placed in the Televisual Magazine UK Top 50. The company achieved 26th in the poll against some stiff competition.
CEO Mark Burgess said: "We're thrilled to make the poll again, and to have crept up a few places since last year! Many of the companies in the poll really do represent the most cutting-edge creativity and technology available for video and branded content in the UK, so it really is great to be considered alongside them."
Televisual is the sister publication to Broadcast magazine, and is widely read in the TV and Film community; its corporate Top 50 is published annually.
Mark Burgess: "It's a really prestigious poll, and as there are over 3,000 video production companies in the UK it represents a great achievement. It's all down to the hard work of the Big Button team, and the support of our great clients."