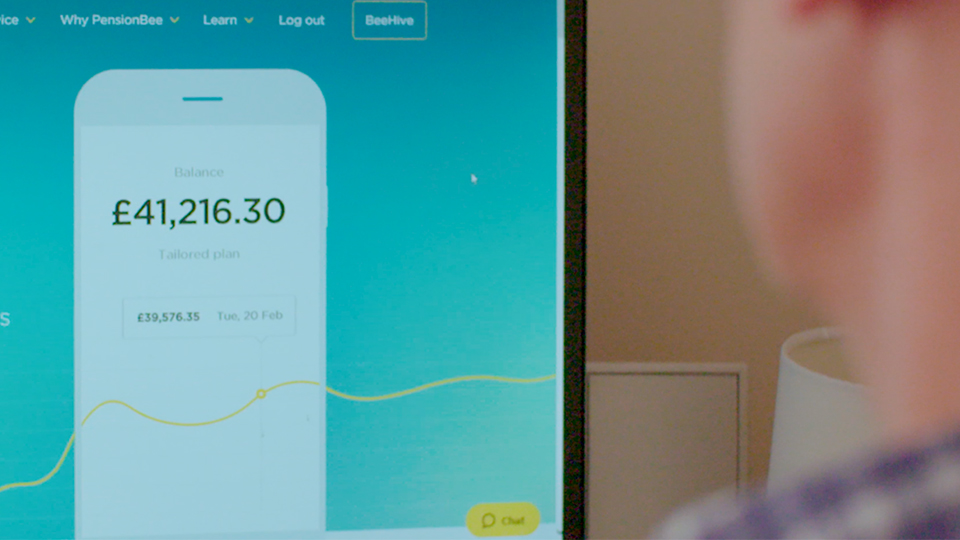 Big Button has been commissioned to produce a suite of promotional films by leading online pensions manager PensionBee.
The FinTech company combines customers' old pensions from previous jobs in a new online plan, simplifying retirement, and demystifying pensions using plain, clear and jargon-free content. As part of that focus, the video project consists of a series of explainer videos presented by Faith Archer, personal finance journalist and blogger who writes for the Times and the Telegraph, as well as two 'video success stories' featuring PensionBee customers.
Jasper Martens, CMO, said: "This year PensionBee has seen an increase of new customers who are reaching retirement and we needed content to specifically cater for them. We produce videos in-house, but we chose Big Button for this project as we're keen to step up our video profile with better production values. They're a great partner; they understand our brand and have very quickly grasped the key concepts that we need to communicate to this targeted audience."
Sam Lewis, Big Button's Production Director: "Success stories provide hugely powerful social proofing for customers, and we're delighted to be working with PensionBee to help them reach and engage this new audience. The explainer videos with Faith are also great content for building and maturing the PensionBee brand, and we hope to have the opportunity to develop our partnership and take the concepts even further."
The suite of videos will be filmed in September and distributed via PensionBee's main website, app, and social media channels.