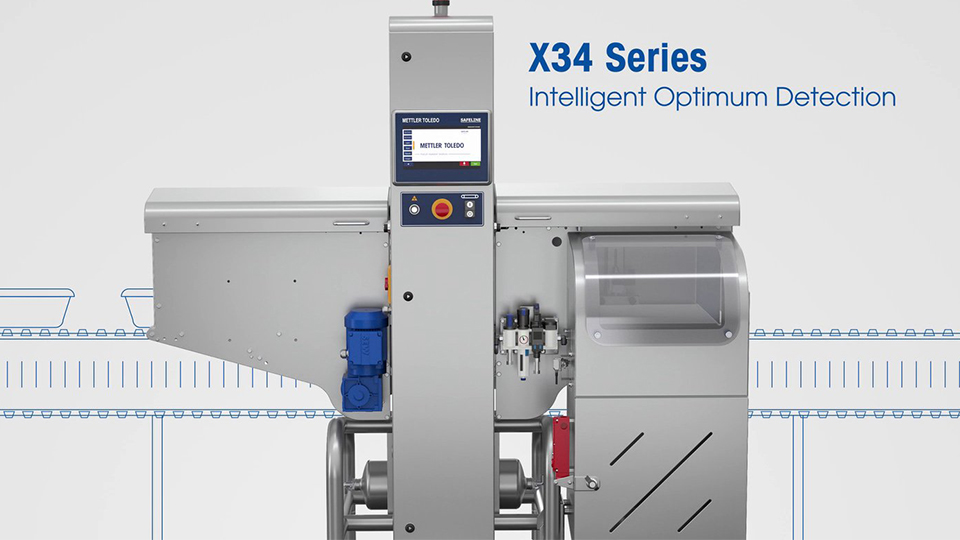 Big Button have been commissioned by leading precision instrument manufacturer Mettler Toledo to create a suite of product videos to promote its X34 XR system.
The X34 XR is a unique X-ray system for food manufacturers, designed to catch contaminants such as metal and glass - subsequently protecting the public, avoiding costly product recalls, and preserving brand reputations.
Mettler Toledo (NASDAQ ref. MTD) make precision engineering instruments for labs and manufacturers around the world. The X34 system is already being used in 28 countries across 6 continents, and the aim for the product videos is to build on this launch to generate more leads through the product website.
Simon Crofts, Big Button's Client Services Director, said "We're delighted to work with a prestigious engineering firm like Mettler Toledo. They have a fantastic reputation around the world for high-quality precision instruments, and we can't wait to start promoting the X34 using video. We have a strong track record in precision engineering, and we'll use all of our skills and expertise to make sure this video campaign is a great success."
UPDATE: The video can now be viewed here: