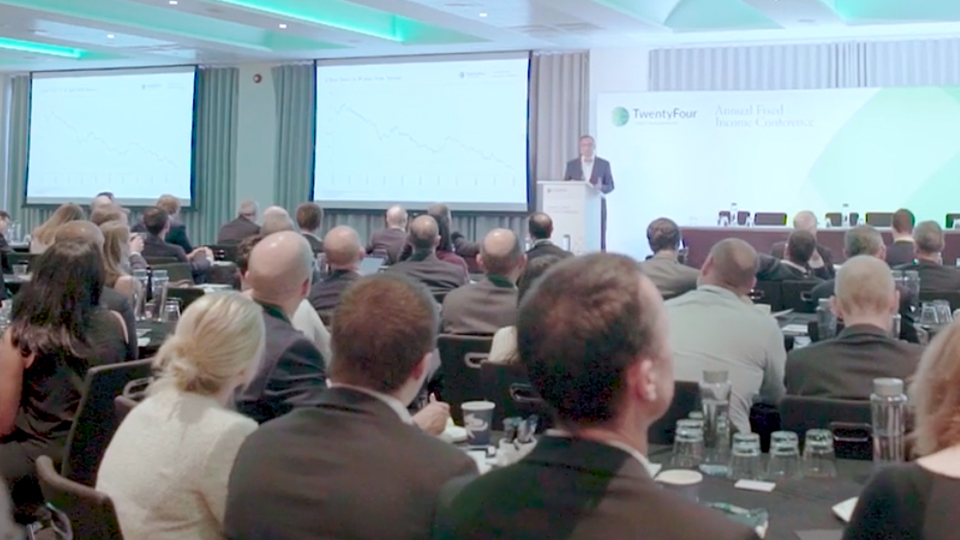 For the third year in succession, Big Button have captured the Fixed Income Annual Conference for TwentyFour Asset Management.
The conference is a key date in the firm's calendar, with clients invited to a prestigious venue in the City to hear from leading industry experts about the latest market insights and fund developments.
The 2018 event was a great success, and Big Button were there to capture the highlights. With an impressive line-up of industry speakers, and a growing attendee list each year, the conference requires two film crews to capture the wide range of activity on offer; in addition to the main highlights film, this year's outputs also included client vox-pops and interviews with portfolio managers.
Production Director, Sam Lewis said: "As a strategic partner to TwentyFour Asset Management we work with the team all year round on a range of video content. The annual conference is a great opportunity to capture both the expertise and culture within the firm, and the content we produce is essential for those that can't attend in person."
The videos have been shared across social media, in follow-ups with delegates, and will be used to promote and build anticipation ahead of next year's event.