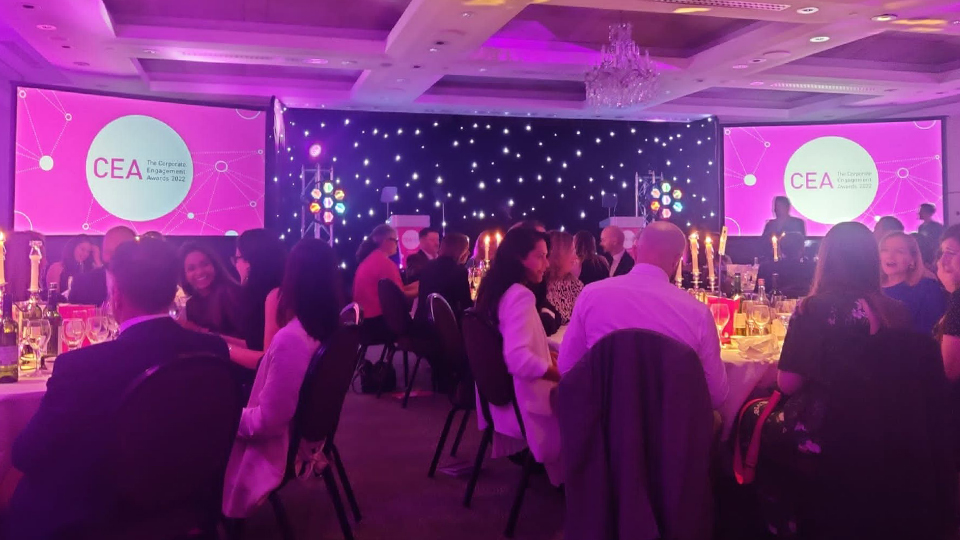 Big Button has won two gold awards at last night's Corporate Engagement Awards for its work with the Rail Safety and Standards Board (RSSB).
The awards were for 'best execution' and 'best internal communications' for an episode of the 'RED' programme, a training film for frontline railway workers about the risks of trespassing. The film includes a powerful drama about a young couple who cross the local railway line as a shortcut to work, with a tragic finale.
Judges praised the "hugely impactful" video, and the campaign's life-changing results. They liked the 'bottom up' editorial approach to RED and found the film "incredibly moving".
Sam Lewis, Production Director, said: "It's an honour to win these awards for our work with RSSB. We've been working on RED for many years now and it's always a strong team effort from everyone in the rail industry. The competition was tough because all the work in our shortlisted categories was excellent. I'm so pleased we could share this success with our clients on such a memorable night."