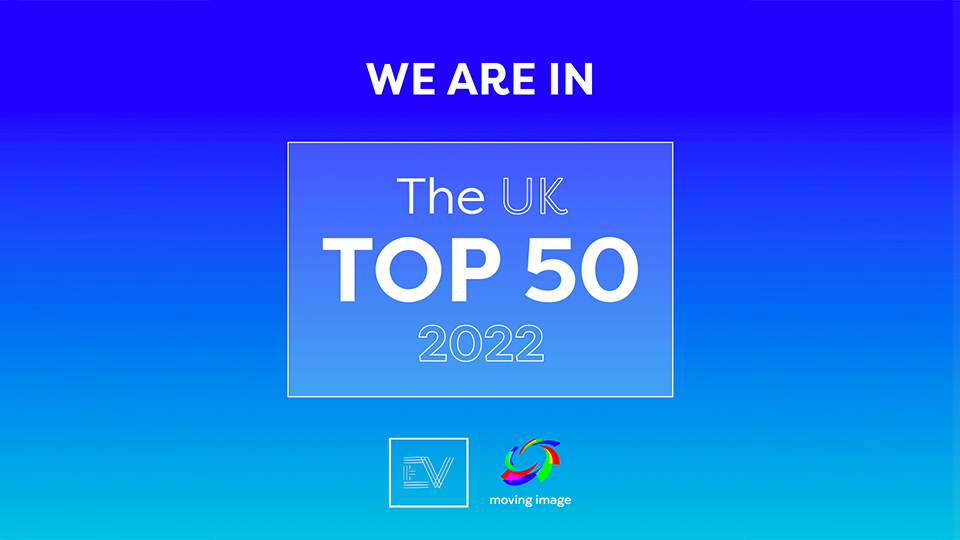 After a long absence due to the pandemic, the UK Top 50 Corporate Producers list has returned. Now organised by industry body EVCOM in conjunction with research agency Moving Image, the list is "a really important measurement of success in our sector, a celebration of the brilliant work so many companies are doing and a reminder of the size and scope of the corporate and brand film sector." (EVCOM)
Big Button has appeared in the poll every year since 2012, and in the current list has climbed to No. 21. Client Services Director, Simon Crofts, said: "As always it's really great to be recognised within our industry, and to sit in a list with some great companies whose work we really respect. We're delighted that the corporate Top 50 has returned, and it's fantastic that we've gone up a few places this year to Number 21."
The full list and some background information can be viewed here.