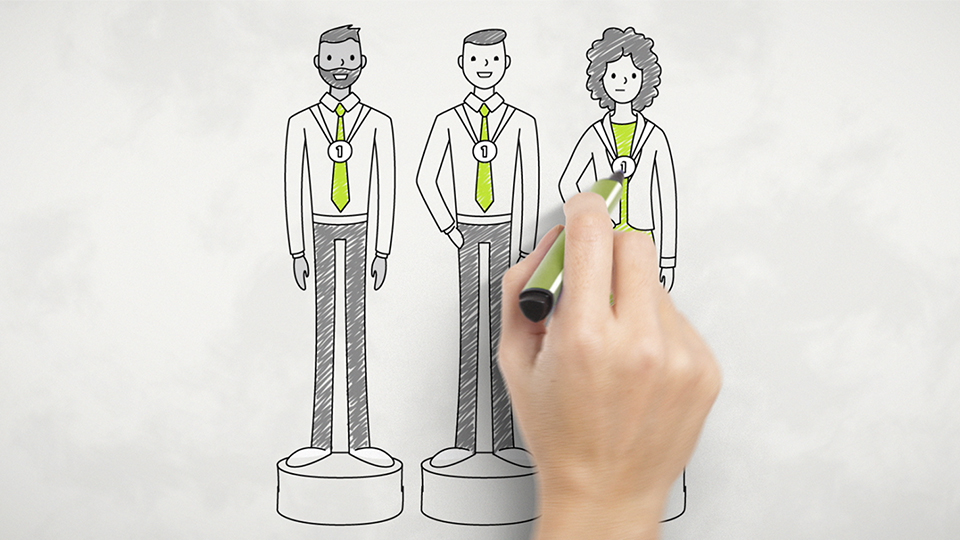 Big Button has produced an internal communications animation for global law firm Hogan Lovells.
The animation — separated into two parts — was used to explain an important and complex topic in a clear and accessible way to partners across the world.
After creative meetings, Big Button and the client decided a whiteboard animation was the best way of conveying the information. Big Button developed the script with the client's experts, before working with an illustrator to design the different elements.
The project had a large number of stakeholders having input at every stage, many of whom were senior partners in America and EMEA, as well as an internal steering group of experts. Big Button has a strong record of working with stakeholders from all backgrounds to ensure projects are delivered on time and on budget.
Hogan Lovells was delighted with the final animation. Emily Buckley, Internal Communications Manager: "The information we needed to share with our global partners was specialist and complicated, but Big Button have done an impressive job of visualising it so that it's much easier to understand. We're really pleased with how they've turned out, and look forward to working with the team again soon."
Sam Lewis, Production Director, said: "With so many senior stakeholders involved, we needed to be diligent and well-organised throughout. Based on the feedback we've had, the project has been a real success, which is a great foundation for our relationship with Hogan Lovells."