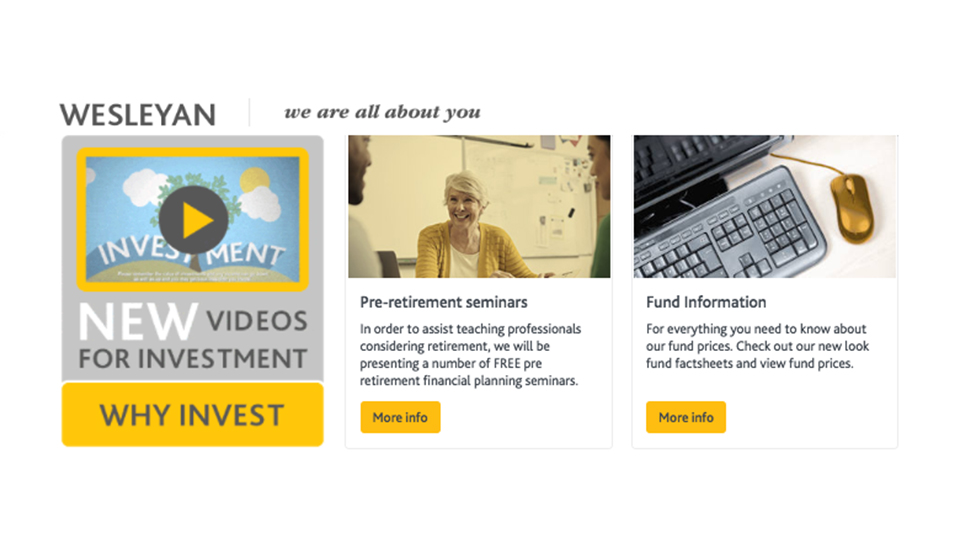 One of Birmingham's oldest companies has joined forces with one of its newest to create a series of fun character animations.
Wesleyan, which was founded in the city 176 years ago, approached Big Button to create a series of animations to illustrate different classes of investment for potential customers.
Jamie Keeley, Digital Innovation Manager for Wesleyan said: "Since the day it was founded, Wesleyan has always been a forward thinking group and we're always looking for new and interesting ways to reach our target audience. Animation is universally popular, and we've found it a great way to simplify some complex concepts for new customers."
Big Button work across a range of sectors, but are well regarded in the finance world with clients including M&G Investments, Hermes, and the Financial Conduct Authority.
Big Button CEO Mark Burgess said: "Wesleyan began life in the city in 1841, and we came along a little later, in 2003! But age difference aside, we were really impressed with Wesleyan's approach – they have this fantastic, hard-earned reputation, but they're still always looking to innovate to find new ways to connect with their audience. The animations were hugely satisfying to work on, and we're delighted that Wesleyan are seeing positive results already."
Jamie Keeley: "Explaining different types of investments and how they work for customers can be complicated, so when selecting a video agency we looked for a team who understood that difficulty, and could deliver the right creative solution. Big Button's visual approach has brought the whole subject to life in a really engaging way, and we're delighted with the interest we've had. We will certainly look to work with them again."
The animations are hosted by Wesleyan on enterprise video platform Buto, and feature on the home page of the Wesleyan website. An example can be viewed here