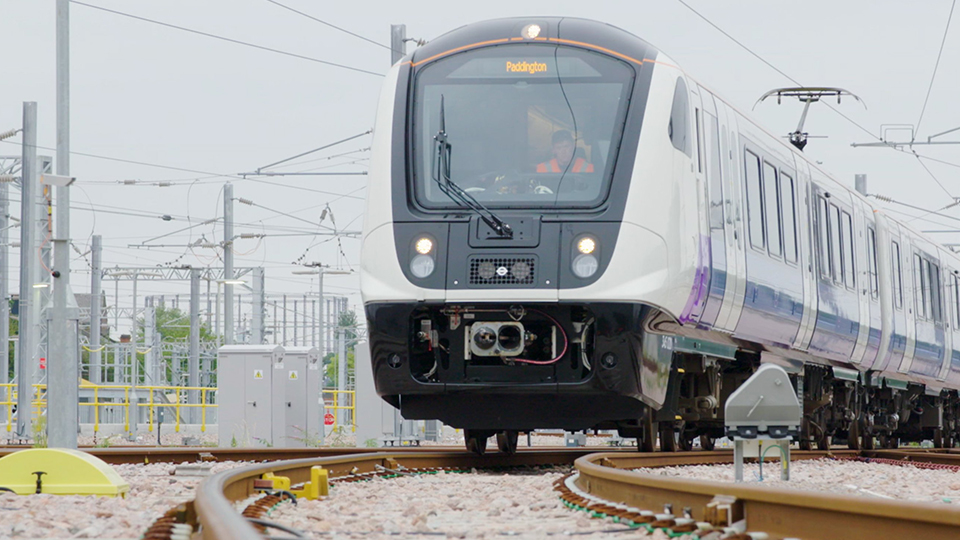 As an existing partner for RSSB's safety video tool RED, Big Button was chosen to produce a further video that laid out the organisation's vision for a better, safer railway with its CEO, Mark Phillips.
A key communications challenge for RSSB is raising awareness of the work they do and the scale of their contribution to the UK rail industry. The central idea that they wanted to get across with video is that RSSB works for the good of everyone — from passengers and frontline staff such as drivers and signallers, to senior management and member organisations.
To move away from the standard corporate 'talking head' interview, Big Button opted for a presenter-led format, with interviews conducted away from the typical office environment; in this instance, the National College for High Speed Rail in Birmingham. Published on the RSSB website, the video has already been praised for communicating the work of RSSB in a clear and accessible way.
Sam Lewis, Production Director, said: "We knew from our long-standing relationship with RSSB that a lot of their work is unseen by the majority of the industry and public because it goes on behind-the-scenes. It's great to be able to help them get the message out there about their work in research, standards and analysis, and we're pleased to be able to do that in a format that is refreshing and engaging."