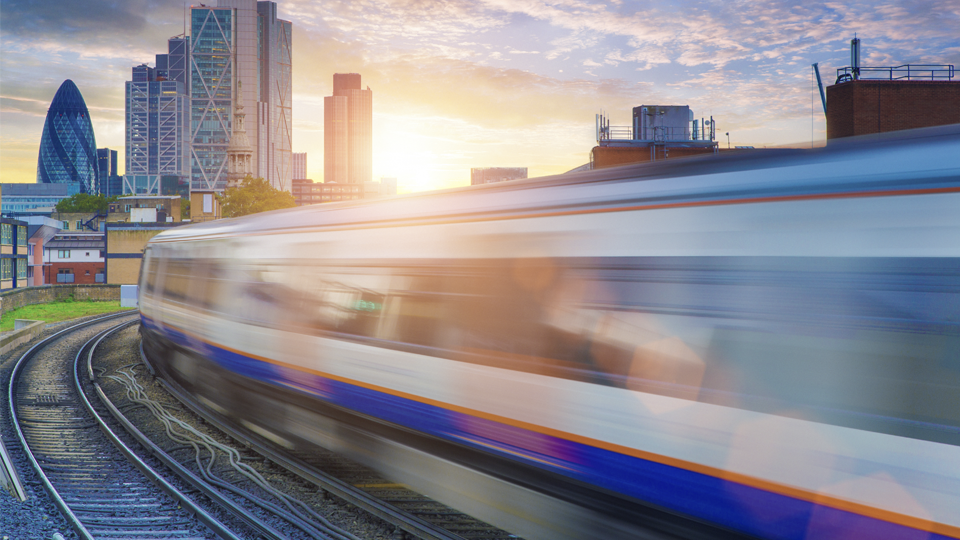 Budget, creative direction and audience engagement are of course hugely important factors when making films, but it's the health and safety of all those involved with the production that is our primary consideration. In some settings this can be a straightforward thing to manage, but for some productions it takes much more planning and mitigation.

Big Button work extensively with rail and engineering clients, a sector where potentially dangerous environments are very common. Specialist expertise and relevant experience are crucial when working in these locations, to ensure the safety of all those involved and protect them from risks that might not always be obvious.
We've been lucky enough to work for many years with the Rail Safety and Standards Board (RSSB), whose remit is to support the rail industry to deliver a better, safer railway. Part of that includes producing a regular programme designed to reduce risk on the network; it goes out to over 50,000 frontline workers and is called 'RED'. Big Button write and produce three 30-minute episodes each year, working closely with key stakeholders to decide on the subject matter and then creating engaging films designed to change attitudes and behaviour.
The production of each episode brings its own challenges, and with trackside locations and dedicated trains at our disposal we usually have very limited time to capture the footage we need. Time pressures are one of the most common factors cited in health and safety incidents, so discipline in strictly observing risk assessments and plans is of paramount importance.
The latest episode of RED involved filming with cast and crew in a station, on a train, on the tracks, and even in an airport. The station and airport remained open to the public, and so protection of their safety and privacy was a priority. These 'live' environments demand critical time management with no room for delay, as well as the management of unpredictable factors such as the behaviour of the public or external events (eg fire alarms, crowding etc); when filming trackside safety is critically important, especially when working with a cast unfamiliar with the risks.
Creativity is at the heart of everything we do, but for our clients in rail and engineering it is our expertise in – and respect for - the strictest of health and safety protocols that give them the confidence to keep working with us.
Simon Crofts
Client Services Director