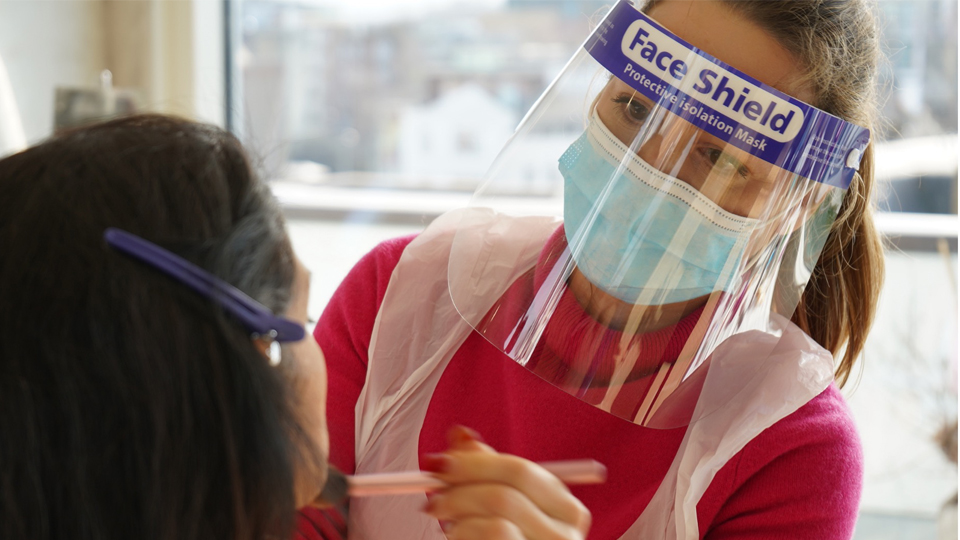 For most of the lockdown period, government guidance has permitted location filming as long as strict guidelines are observed; at Big Button we've certainly embraced the new world of film making over Zoom, but we've also been fortunate enough to get some location hours in as well – including filming a COVID test centre in operation. As always, the health and safety of our crew and contributors have been the absolute priority, and this has meant adding many of the new COVID measures to our procedures and risk assessment.

As we start to move out of lockdown though, it will be everybody's responsibility to remain cautious, and many of the things we have learnt will still apply. Here's how we'll be working for the foreseeable future:


Our crews will all complete COVID training before they arrive on location.
We are able to offer Lateral Flow Tests (LFTs) to cast, crew and client on the morning of a shoot. The results take 15 minutes, so attendee arrival times are staggered. By creating a red and green zone at the filming location, we can ensure that those that haven't been tested don't enter the filming area.
Of course, the tests aren't 100% accurate, so we adopt a number of additional safety measures. Our regime includes temperature checks, masks, face shields, equipment/surface cleaning and social distancing.
Naturally, every location will present its own challenges and rules. As always, a thorough risk assessment will be carried out before the shoot, with COVID considerations now a key component of our health and safety approach.
If you're concerned about the experience for your contributors, it's worth pointing out that we make every effort to keep the process as quick and easy as possible. The feedback we've had from the many senior people we've had on location with us has been very positive indeed; they've told us that the process was very well organised, and most importantly, that they felt safe.
If you've been keen to start a video project but are concerned about location filming, please do get in touch; we'd be delighted to discuss our processes with you in more detail so that you can approach location filming with absolute confidence.


Sam Lewis
Production Director