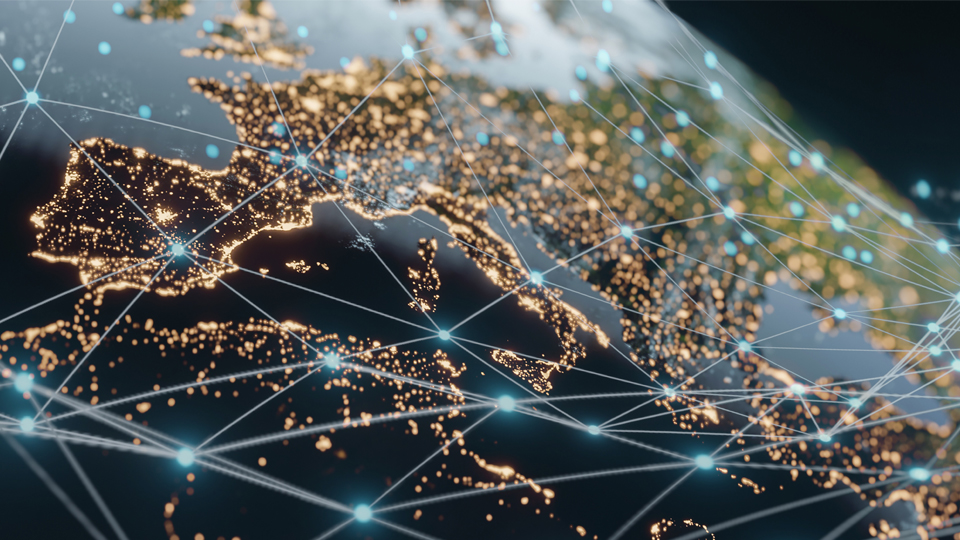 Like so many other aspects of life, the way in which video content is produced and distributed has changed significantly over the last two years. Our new world means that producing and distributing content with international contributors is more achievable and cost-effective than ever.
We're now all very familiar with video calls; the increased comfortability with that mode of communication has opened up doors for video producers, and the use of remote interviews has become much more acceptable in video productions. Remote filming has given us access to contributors all over the world at a fraction of the cost of sending film crews across the globe (with the added benefit of significant environmental advantages, too), but it does have its limitations - some participants still aren't keen on the approach, picture quality can sometimes be hit-and-miss, and it can be harder to build the necessary rapport to elicit the right performance when somebody is not in the same room (or indeed, continent). Filming relevant cutaways is also much more tricky without a crew on location, so the opportunity to personalise content with 'your' shots is lost, replaced by stock library footage.
It can still prove a useful part of your video strategy though, and constant improvements in technology are increasingly mitigating some of these challenges.
Of course, traditional approaches to globally produced content are still also common, but naturally they attract considerable logistical issues. Finding reliable crews to partner with in all corners of the planet, and managing multiple stakeholders across different time zones can be challenging – as can sourcing and preparing contributors, searching for suitable locations (remotely!), and arranging permissions for everything from getting equipment through customs to filming . A UK team has the advantage of being able to communicate with many international regions during part of the working day, so agencies here do have an advantage.
How about the creative? Audiences in different parts of the world can react differently to your content so sometimes regional edits are required. It might be cultural differences or sensitivities that need to be accommodated, or simply different language versions.
It's important to have an agency coordinating your international projects to ensure consistency and save you a significant amount of time and effort. At Big Button we have a wealth of experience working with clients all over the world, so get in touch if you'd like to find out more about taking your video strategy global. There is a huge opportunity with global content, and if you can manage the challenges, then the world is your oyster.
Simon Crofts
Client Services Director