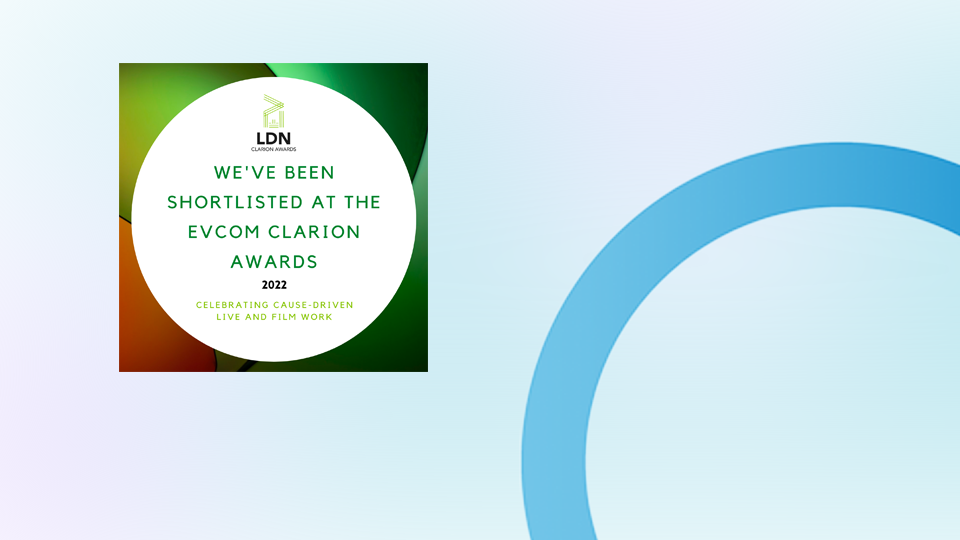 Big Button is delighted to announce a nomination by the EVCOM Clarion Awards for its film Riley's Story.
Riley's Story is nominated in EVCOMS's Social Welfare category, and faces some impressive competition from high profile projects for ASOS, Virgin Media O2 and the World Health Organisation. Winners will be announced on 23rd June at an awards ceremony in London.
Directed by Kela Kay from Big Button's in-house production team, the film was created through the company's annual charity partnership; each year, Big Button supports a new charity partner by fundraising and producing video pro bono (find out more about the success of the project here). For 2020/21, the chosen charity partner was Action Duchenne, and the film focuses on 5 year-old Riley and his challenges with DMD (Duchenne Muscular Dystrophy).
Big Button's Production Director, Sam Lewis, said: "We're absolutely over the moon about the nomination. Riley's Story was a really rewarding film to work on, and was also very successful for Action Duchenne, so it's great to have that recognised by the EVCOM Clarion panel."