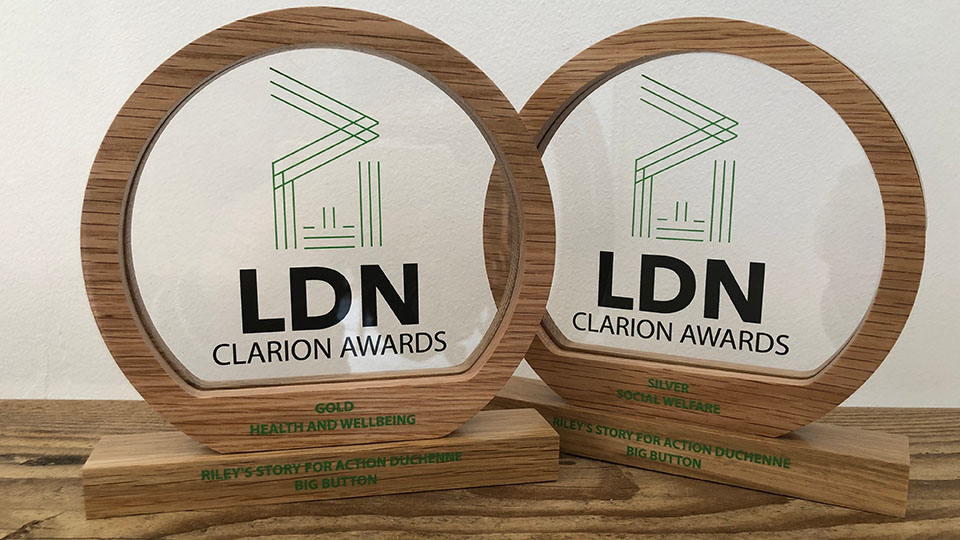 Big Button has won two awards at this year's prestigious EVCOM Clarion Awards for its short film, Riley's story, created for Action Duchenne.
The awards celebrate 'creative excellence with a cause-driven focus' with categories in Environment, Education and Diversity and Inclusion. The ceremony was held at Mary Vale House in London with high-profile attendees from across the industry. The film was shortlisted in two categories — Social Welfare and Health and Wellbeing — alongside excellent work for the World Health Organisation, BBC, and Virgin Media O2.
The event was a great success for Action Duchenne and Big Button, winning gold in the Health and Wellbeing category and silver in Social Welfare. Judges described the film as 'exquisitely executed', 'well-paced' and 'profoundly moving'.
Sam Lewis, Production Director at Big Button, said: 'It was a privilege to work with Riley and his parents Lyndsey and Matt, and the lovely team at Action Duchenne. We've been blown away by the audience response and to win these awards is a remarkable achievement. Action Duchenne does vital work in supporting families in the Duchenne community, and we hope this award recognition will continue to raise awareness of how they bring people together and bring hope to those who need it.'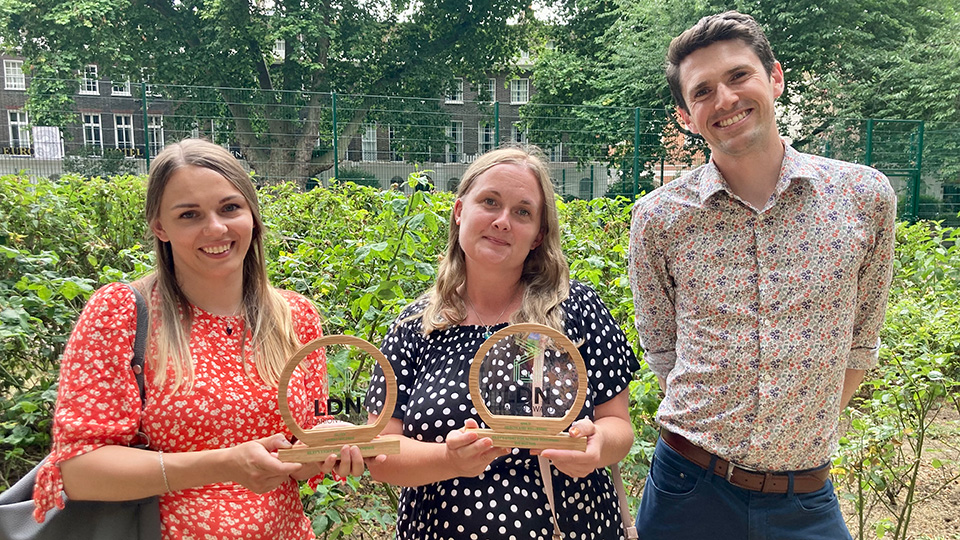 Director Kela Kay (L) with Lyndsey, Riley's Mum (C) and Sam Lewis, Production Director (R).
Find out more about Riley's Story.