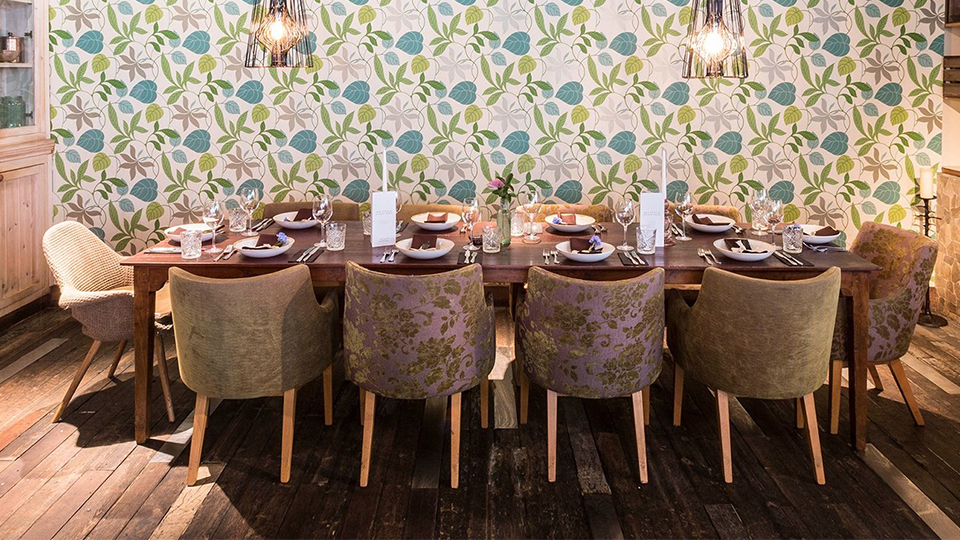 On a crisp November morning in the City of London, we hosted our final thought-leadership breakfast of 2017, in conjunction with Communicate Magazine. It proved to be as stimulating, insightful and engaging as our previous events this year.

Marketers from a broad range of sectors met at the Folly on Gracechurch Street to share their successes and challenges with video marketing. Attendees included BAE Systems, NHS Moorfields Eye Hospital, Bill and Melinda Gates Foundation, and Getty Images.

The breakfast kicked off with a talk by Simon Crofts, Big Button's Client Services Director, presenting the disruptive idea of results-driven video content — where clients pay for guaranteed results instead of video production.

The approach shifts the emphasis away from producing video, to using it to achieve tangible outcomes — ultimately, what marketers and communicators are responsible for. This leads to the question: what does success with video look like?

This sparked a lively discussion about the different ways organisations are using branded content, and their varying degrees of success. One attendee talked about how they use video to recruit personnel, and found that it was considerably more cost-effective than recruitment agents. However, they then explained that generally their efforts were disjointed and, crucially, there was a lack of accountability for delivering results with video — a point that resonated with those in attendance.

Another challenge was metrics and measurement. There's more scrutiny from leadership about budget spend on content and seeing a return on investment, so this stage of the process was as important as ever. Views were still the dominant benchmark, but as one attendee rightly pointed out, these are "un-transparent and can come from anywhere". Engagement, shares and drop-off rates were widely used, although there was a broad consensus that attendees could all be more sophisticated about measuring their video campaigns.

There were interesting points about who in an organisation is responsible for video and its distribution. A marketer for a large global organisation said that most people in her communications and digital teams could commission a video, but as this wasn't always done strategically, it meant that they couldn't track a direct link between content and sales. There was acknowledgement that these working silos needed to be overcome in order to measure ROI on content.

One highlight was an anecdote about leadership getting too involved with production and forgetting that they weren't the target audience for the videos! Another attendee shared their solution to this common problem: make a business case to management for video content framed by the two ultimate goals for most businesses: attracting clients and retaining talent.

Other conversations included interactive video, where the group were excited about its potential, and user-generated content, where attendees saw great engagement rates when complemented by professionally produced video content.

Our thought leadership breakfasts will return next year. If you'd like more information, contact Mark Burgess on mark.burgess@bigbutton.tv.