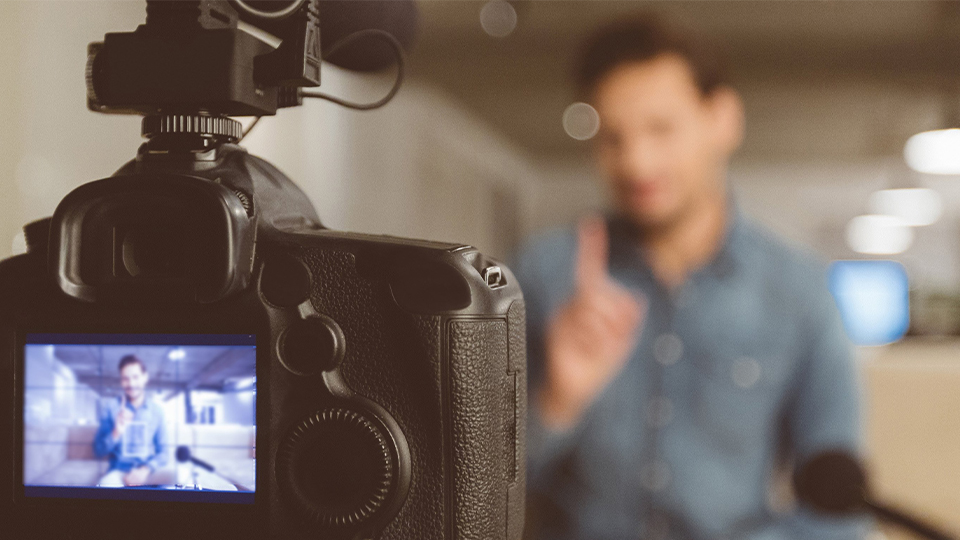 As I work for a video agency, my clients sometimes feel awkward when asking me how to go about shooting things themselves. They shouldn't. More and more great content is being produced in-house by our clients; we recognise that, and consider it a strength as long as it sits within a clearly defined video strategy.
I have recently carried out audits for a few organisations looking to bring some of the more 'basic' production in-house. Some are fitting out their own studios, others are simply looking to capture reactions to topical content as it happens in the office. While clients are producing the everyday 'hygiene content' they need captured and edited quickly, we can concentrate on the more complex projects that benefit most from our expertise.
However, once organisations begin producing their own video content, many soon start to realise how much work is involved. In terms of people-power and technology, the level of resource required to reach an appropriate standard is too much for some. It takes both technical skill and creative talent to produce great video, and that may even mean recruiting someone for the role.
Another way of working that's proven to be effective is combining employee generated topical content with professionally produced material in a 'hybrid' approach. In this increasingly common scenario, we advise our client on the best way to gather footage themselves, and usually include consultancy on kit and some basic training. Then, as they capture video, they upload it to us and our editors take over. This method allows reactive content to be captured immediately, while experienced editors and cutting-edge kit bring it all to life with clever edit techniques and more specialist resource. It means a more finessed edit and a stronger narrative – building content which is ultimately much more effective.
For more information on shooting your own video material, read our guide to filming on a phone here.
Simon Crofts
Client Services Director