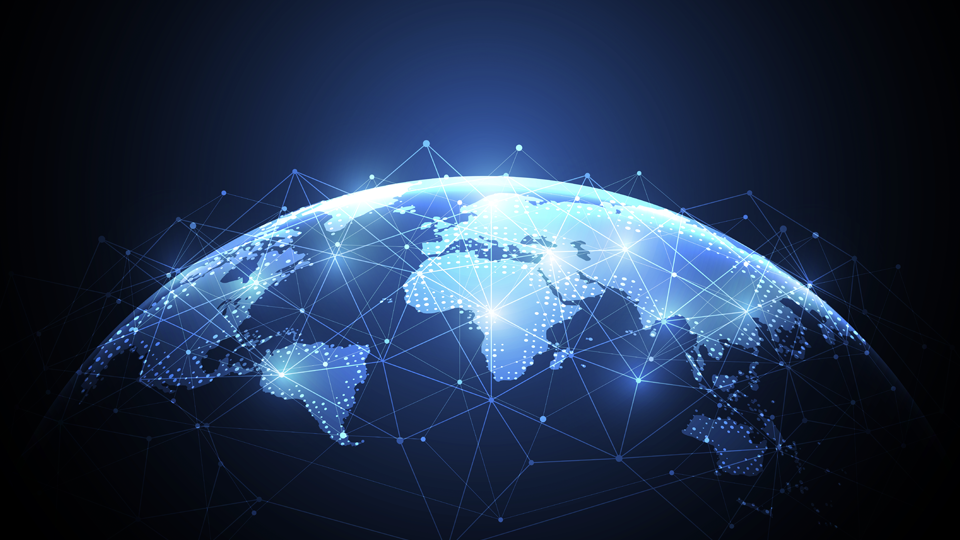 Big Button celebrates its 20th anniversary this year, and while we've been working internationally since our very first large-scale project (Motorola at CeBit in Hanover, 2004), it's only in the last few years that working overseas has really become part of our regular routine.
When larger organisations develop their global video strategy, there are typically two routes. The first is to keep everything localised, working with agencies and crews in the relevant territory. This approach worked perfectly well in the days when video was seen merely as an adjunct to the 'main' marketing activity such as print or digital, but in recent years there has been a huge trend towards fully embracing the power of video, and embedding it into the main marketing strategy.
In this scenario, video needs to have its own set of brand guidelines, and a global consistency of approach is essential. So the second way of operating, and the one in which Big Button increasingly finds itself, is the appointment of a single agency to create video worldwide, manage its look and feel within brand guidelines, and ensure that all output is strategically planned and consistent in its messaging.
The benefits to companies are enormous; with a single agency overseeing activity in all territories, consistency of output – and therefore brand integrity - is guaranteed. There are also economies of scale, as an agency that knows the brand reduces wasted time on creative approaches that aren't ultimately suitable; and operating strategically, with a clear roadmap for video content, means that shoot budgets can be maximised to squeeze more value and deliver more outputs.
In the last 12 months we've helped clients all over the US, India, Holland, Norway, Australia, New Zealand, France, Estonia and Germany. Obviously, we're mindful of our carbon impact and as far as possible we avoid air travel, instead relying on a growing network of trusted crew that we can call upon around the world - but crucially, all under our direction. Our activity in the USA has grown so much that we have recently set up a permanent Big Button office in Boston, MA.
While we handle all of the global logistics of getting a film shot for our international clients, our UK post-production team are responsible for all editing and finishing. This allows us to have complete control over the finished product – particularly important for maintaining brand consistency on large multi-territory projects. It also ensures that we can offer the same levels of response wherever a project is taking place, while maintaining our usual standards of quality and customer service.
Big Button has come a long way since that first international project in 2004, and the ways in which we work with our clients and associates has also changed radically, with new ways to communicate, faster information exchange, sustainability concerns, and more stringent international travel and entry requirements. All these factors bring challenges, but they also offer exciting opportunities to innovate - creating powerful and effective video content underpinned by a robust video strategy.
If you're interested in discussing your global video requirements, or developing a set of video brand guidelines to keep your international projects consistent, please get in touch.
Simon Crofts
Client Services Director